What to Wear for the Party Season
It happens year after year? You get countless invites for back to back parties whether its cocktails, award dinners, stylish soirees or the annual work do's, but you find they'll sneak up and pose a sartorial dilemma, not to mention the expense. What's a girl to do?
Searching for the perfect party dress? You've come to the right place.
At Designer Room, we're renowned for our show-stopping selection of designer dresses from daytime statements to evening decadence. What's more there is a secret knack to dressing to like a celebrity in an affordable manner. Why buy when you can HIRE!
PARTY DRESSING
From exquisite gowns to covetable cocktail dresses and sequinned numbers, our collection of decadent partywear will allow you to celebrate all manner of festivities while simultaneously channelling radiant glamour. With options to suit all tastes and any occasion – there's never been a better way to dress like a celebrity without breaking the bank.
Here's a little flavour of what to expect at the Designer Room showroom.
GOWNS
From black-tie elegance to wedding-guest finery, our edit of designer gowns boasts an array of dresses to suit any occasion. Showcasing super-flattering silhouettes, vibrant colour, scintillating styles and sequins aplenty, look to the likes of Gucci, Roksanda, Stella McCartney and many more for exquisite evening gowns that will guarantee you make a memorable entrance.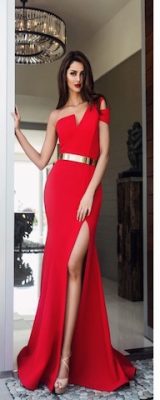 Nicole Bakti modern designs are for any special occasions including Evening, Cocktail and Mother-of-the-bride. Nicole Bakti designs have been featured on the runways of New York, Los Angeles, and Milan Fashion and this fabulous red dress is right up there with its structured silhouette.
COCKTAIL DRESSES
Discover a new look to suit every dress code with our prestigious selection of designer cocktail dresses. From Stella McCartney's sharp-tailoring silhouettes to Self Portrait's embellished party dresses and romantic numbers by Valentino. Thanks to Dolce & Gabbana, Gucci and alike for their designer craftsmanship to ensure pitch-perfect style to expertly sort your year-round party calendar.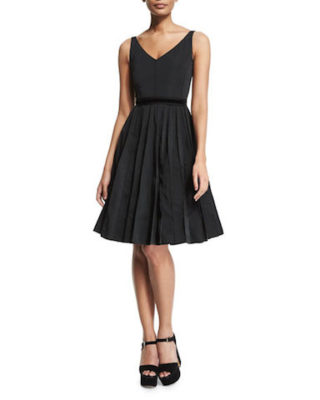 The Marc Jacobs sleeveless dress will be your go-to LBD, with a cocktail-inspired silhouette. A voluminous, pleated knee-length skirt and velvet trims at the waist adds a true layer of luxury. Effortlessly elegant, very couture.
LITTLE BLACK DRESSES
The Little Black Dress is a quintessential wardrobe staple; wear yours embellished with lace and sequins galore or celebrate a bold approach to colour and print by the likes of Diane von Furstenberg, or create a clean, modern silhouette with the pencil styles from Victoria Beckham. Those on a quest for something distinctly dramatic, however, should make Alexander McQueen their go-to.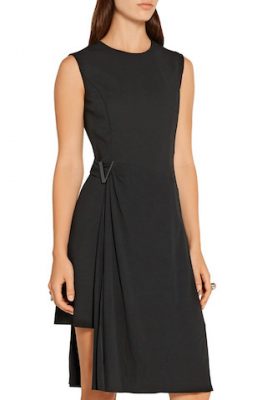 A contemporary spin on the classic LBD, Versace's dress is perfect for parties and events. It's cut from figure-hugging stretch-jersey and has a layered crepe skirt that's punctuated with the brand's 'V' hardware. It is simple, elegant, sexy and overall a fabulous dress to wear.
MINI DRESSES
For weekend looks and poised after-dark elegance, choose a designer mini dress from the likes of Roksanda's creations that are the epitome of effortless elegance. Look to Preen by Thornton Bregazzi for figure-hugging silhouettes and Alexander McQueen for opulent hues. Pair your mini with ankle boots and a crossbody bag by day, and courts and a box clutch for evening.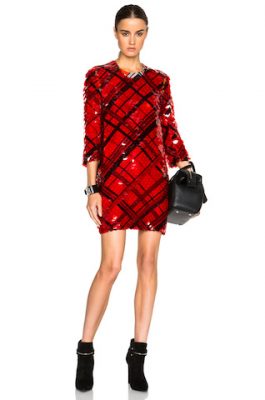 A little bold number this three-quarter Preen by Thornton Bregazzi dress features a plaid design with sequin embellishments overlayed throughout, a high round neck and a mini shift silhouette. The ensemble of translucent silicone sequins giving s slight glimmer as it shines in the light – a unique and effortless statement.
When to wear a little Black Dress – aka LBD
The little black dress may have been introduced by Coco Chanel, but it was Audrey Hepburn who made the black Givenchy garment famous in the film Breakfast at Tiffany's, epitomised the timeless appeal for wearing little black dresses accessorised with pearls. The LBD has become the staple dress of choice for some of the most iconic women in history. Hollywood's influence on fashion continues to reinforce the little black dress's popularity.
A little black dress is the ultimate fashion go-to and always going to look great. It's simple, effective and easy to put together for the party period but in an ocean of LBD's how can you stand out? First, it doesn't have to be unassuming – choose a style that packs a little punch. Go asymmetric, strapless, semi-sheer, metallic or a little seasonal bling.
Wearing black is a great opportunity to let your accessories do the talking too. Paired with new season shoes will always look sensational with whichever little black dress you choose, and never underestimate the importance of a statement bag and eye-catching jewels. When in doubt, the little black dress is always on point.

Which colour Party Dress works best?
Of course, party dressing is the perfect excuse to wear your most fun, exuberant dresses for maximum impact and high-voltage colours to make a splash. So, have fun with it but remember to stay true to your personal style.
With colours ranging from vibrant and bold to soft and delicate shades, the difference will be in how the dress colour sets off your skin tone. Dresses in the right colours flatter your skin tone. Believe it or not, this makes a vast, easily visible difference. The right color makes you look bright, healthy, and radiant giving you that natural glow.
Hiring Designer Dresses – How does it work?
Designer Room is truly a budget-fashionista's best friend. You can choose from a collection of carefully hand-picked designer dresses online and rent them for a fraction of the price. Or if you prefer you can make a private appointment to try on a selection of dresses, so you're sure to find the perfect party dress. But before you make any wardrobe decisions you can view all their collections, designer brands and exquisite dresses online at designerroom.ie
Hiring at Designer Room couldn't be easier – you simply book an appointment online and attend the showroom on that day. The showroom itself is set in a comfortable and relaxing space for women to try on potential dresses. Once you found the right party dress you can simply hire it. The first of its kind in Ireland Designer Room is in the beautiful coastal suburb of Sandymount, Dublin 4. What's more, appointments can be arranged outside of the usual business hours.