Dress Code – What to Wear
Weddings are a magical day meant to celebrate love and lifelong partnership, but they can get a little overwhelming at times. Has a wedding invite ever left you clueless from the moment you receive that carefully-crafted invitation?
When the wedding is labelled as a certain kind of wedding — cocktail, semiformal, casual, beach, black- or white-tie (well, there is a huge difference) — and that's when it's useful to know what you're getting yourself into.
Designer Dresses: Why Buy when you can Hire
The most important thing to remember when shopping for a dress for a wedding is that you don't always have to spend a fortune.  There is a secret knack to dressing to the nines in an affordable manner.  That's why at Designer Room they rent out designer dresses for every occasion, designed by a multitude of haute couture fashion houses and designers. 
It was modelled around one idea and that is 'why buy when you can hire designer dresses'.  What's more it appreciates how women find great pleasure in wearing clothes that are exclusive and not available to everyone else. 
Ever wanted to wear a dress by Gucci, Dolce & Gabanna, Roksanda or Victoria Beckham, well now you can.  Designer Room is all about giving women the choice to wear beautiful designer brands for a fraction of the price. 
So, whether it's black tie, white tie or something in between, here's a guide to help you decide what to wear.
If the invite says "white tie"
This is the most formal of all wedding dress codes and interestingly, white tie is more conservative in general (think Oscars and formal state dinners).
What to wear:
A formal, floor-length ball gown. Makeup and dramatic jewellery and hair are appropriate.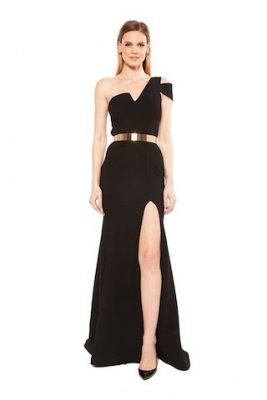 If the invite says "black tie"
This is the next most formal wedding dress code and usually means the wedding is an evening affair.
What to wear:

Floor-length gowns are completely on-point, as are beading, bling, and more. Black tie doesn't necessarily require a long dress, so if you do decide to go shorter, be sure it makes a fashion statement (Golden Globes Hollywood glamour is what comes to mind).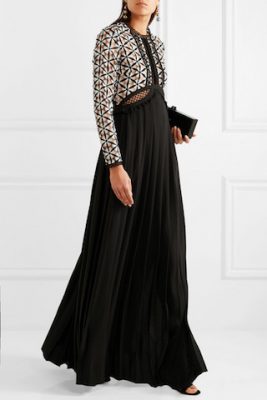 If the invite says "formal" or "black tie optional"
The word "formal" on an invitation can be daunting, but don't fret! The wording suggests something slightly less formal than black tie.
What to wear:
An elegant cocktail dress and statement accessories will work just as well as a floor-length dress.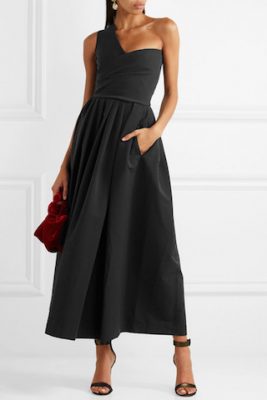 The invite says "semiformal" or "dressy casual"
You'll want to dress somewhere between formal and casual and so this is probably the hardest to get right. Wear darker, more formal hues for an evening affair while opting for light colours and fabrics for a daytime wedding.  A good rule for semiformal is no beading on anything long, and if it's a short dress, it can have a little bling.
What to wear:

Go for a fun party dress or a jumpsuit both will be acceptable.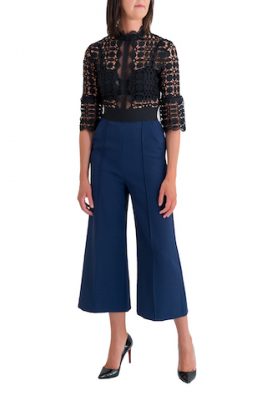 The invite says "cocktail attire"
This is slightly less formal than black tie and floor-length gown is not required.
What to wear:
A fabulous cocktail dress will be perfect.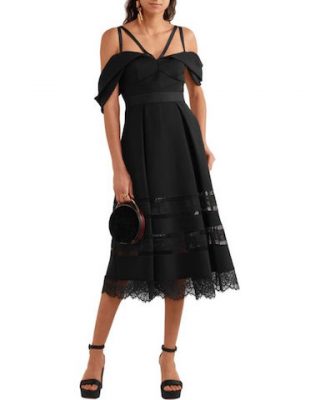 The invite says "beach formal"
This suggests an elegant beach wedding—so dress to impress, but also dress for the elements (sun, sand and water). A good rule of thumb is to wear a dress you'd wear to a stylish restaurant on a summer night.
What to wear:

A formal summer sundress or knee length with good accessories and pair it with flat sandals and a wide-brim sun hat.  Leather sandals or T-strap flats are perfect, but rubber flip-flops are a no-no.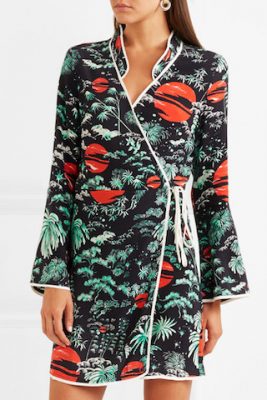 The invite says "garden"
Remember the scene with Julia Roberts at the polo match wearing a gorgeous, belted, brown and white poker dot dress…tea-length dresses are ideal.
What to wear:
A poker dot dress or floral dress can work very well.  Also include a hat if you feel bold or daring!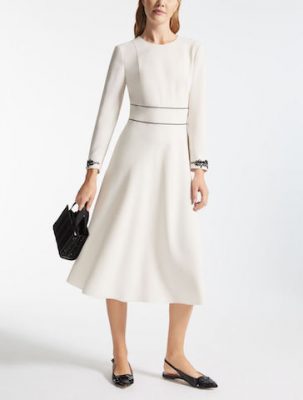 What Not to Wear to a Wedding
As a guest or member of the wedding party, there are some rules that vary by country or religion, most hold true just about anywhere.  Here are some helpful tips so you don't commit any wedding faux pas.
Avoid wearing white to a wedding and to pre-wedding festivities, like the engagement party or rehearsal dinner. The only exception to this rule is if there's an all-white dress code for one of the celebrations.

You can wear black to a wedding—it's not off-limits. It used to be taboo to wear black to weddings, but now a little black dress is totally appropriate for an evening affair.

Look at the invitation for hints of the couple's wedding colours so you make sure you don't look like a member of the bridal party.
Hiring Designer Dresses – How does it work?
Hiring at Designer Room couldn't be easier – you simply book an appointment, you try it on, you hire it.  Ahead of booking your appointment you can have a sneak preview by browsing through a gallery of dresses online at designerroom.ie. 
The first of its kind in Ireland the Designer Room showroom is in the beautiful coastal suburb of Sandymount, Dublin 4. What's more appointments can be arranged outside of the usual business hours.
If you think the Wedding venue and setting call for something extra-special, don't feel pressured into buying a new dress when you can hire beautiful dresses for a fraction of the price.  Designer Room offers a selection of one-off designer dresses for rent with a personal service that's tailored to you to find the right style of dress for you. But before you make any wardrobe decisions you can view all their collections, designer brands and exquisite dresses online at designerroom.ie.