With amazing technology available to us a Virtual Styling & Wardrobe Edit done from the comfort of your own home is a service that focuses on giving you a whole new perspective on what you own, your wardrobe and rediscovering your own sense of style.
It gives you a chance to be really honest with what you have in your wardrobe, why some clothes are not worn and how to mix and match outfits to get more out of what you own.
Many of us have heaps of clothes in our wardrobe, so cluttered we can't see them. A fact is that we only wear about 20% of our wardrobe. This doesn't have to be the case. With a virtual styling & wardrobe edit, you can rediscover that the unused clothes in our wardrobes have the potential to be given new life.
So what are the benefits and how it could it be useful to you!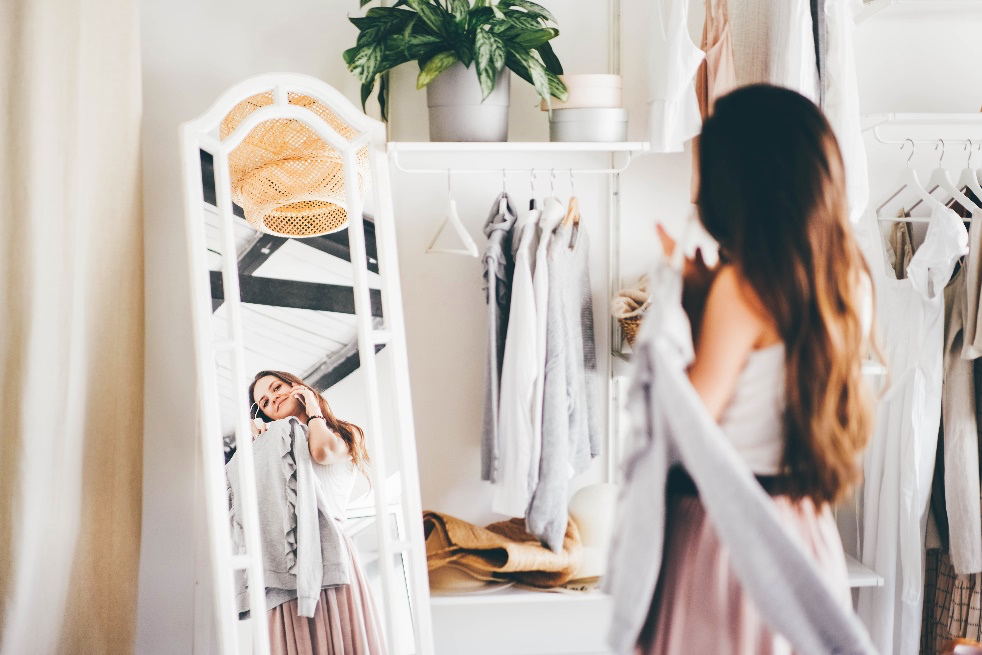 With the help of an experienced stylist from Designer Room, anyone, whether man or woman (any age!) will rediscover their own sense of style matching their personality through virtual styling.
It is well known that if a person looks good and is happy with their outfit, chances are they will feel good! We wear clothes as a way of expressing ourselves but unfortunately sometimes we prefer to go for a more 'neutral' or 'safe' outfit or look. But we all have our own style deep down, so why not rediscover it again! This is one of the biggest advantages of virtual styling, it provides you with an opportunity and the confidence to show off your own style that you already have!
Another benefit of virtual styling is the fact that you are rediscovering clothes you already own, so you don't have to go out and buy a full new wardrobe. While this saves you money, it also helps you to become more sustainable and eco-friendly! Many people buy new clothes for every event they go to and they pile up. This isn't necessary as each item of clothing can be styled in multiple ways to make multiple outfits. All you need is a stylist to help you find your style!
Designer Room stylists use a colour analysis tool that will allow you get to know what colours to wear to feed into your wellbeing for your mind, body and spirit. Which will enhance your mood and put a spring in your step.
What to do now…
Luckily for you, Designer Room is providing a simple-to-use Virtual Styling & Wardrobe Edit service. Interested? Why not book a FREE 15-minute consultation to see how we can help you discover your style!
Our experienced stylists will organise a one-on-one online meeting. You'll be asked to send us some photos and fill in a short questionnaire on your lifestyle.
Be kind to yourself and rediscover your own sense of style all while having joy with what you wear and when you open your wardrobe each morning.