At Designer Room we believe that being a leading lady is a mindset. You are the main character in your own story and we are here to empower you to dress in a way that makes you feel like you've stepped off a red carpet, off a runway, or out of a movie, and into your life. If you have an event coming up, and you are ready to arrive feeling your best and have your 'leading lady' moment, look no further. Today we are discussing iconic gowns worn by leading ladies, and showing you where you can find dresses to hire from our collection that will help you to mirror these looks at your next event.
Kim Kardashian's Versace Dress at The 2018 Met Gala
Regarded as one of her best red carpet looks to date, Kim Kardashian's Versace fitted gold gown dazzled viewers of the event. Worn for the Met Gala theme 'Heavenly Bodies', this dress captivated viewers everywhere.
Rent: Our sparkling, perfectly tailored MacDuggal floor-length gold dress.
Audrey Hepburn's Givenchy Little Black Dress in Breakfast at Tiffany's (1961)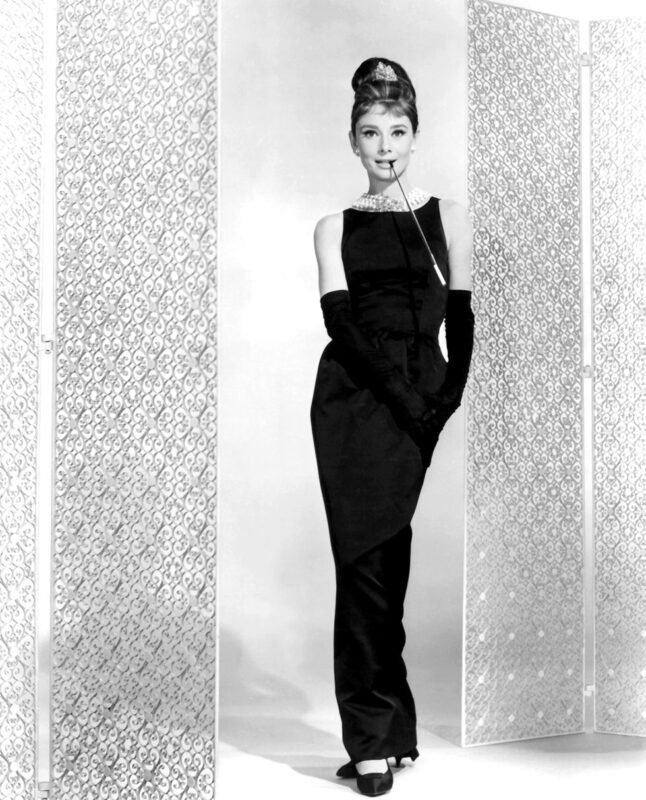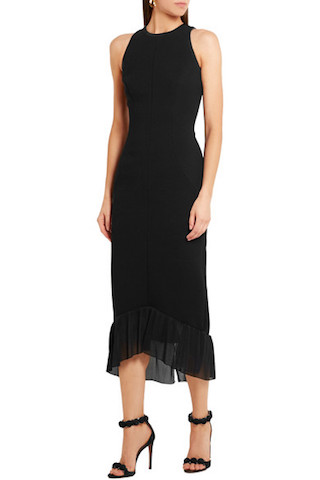 A timeless classic, Audrey Hepburn's little black dress in Breakfast at Tiffany's (1961) is widely considered as one of the most iconic dresses in cinematic history. Its simplistic and elegant look is the perfect chic style that portrays elegance and pairs perfectly with your favourite accessories.
Rent: Our perfectly constructed, dipped hem Victoria Beckham little black dress.
Julia Roberts' Off-The-Shoulder Red Dress in Pretty Woman (1990)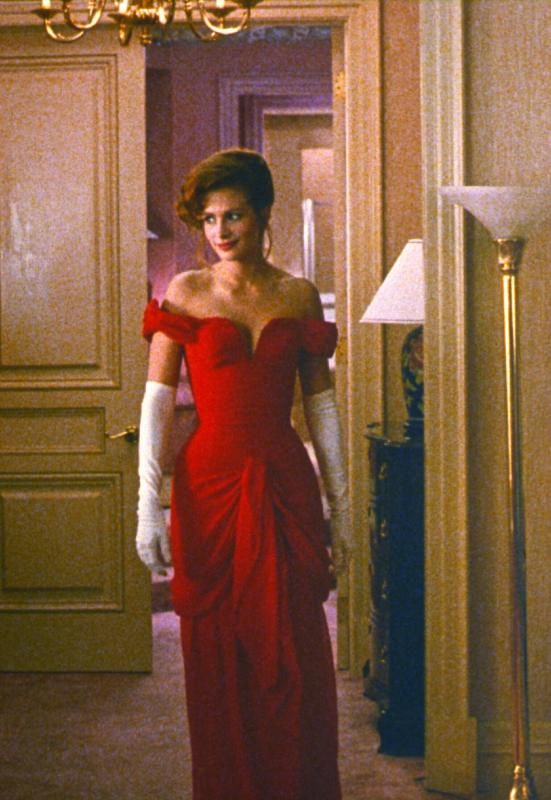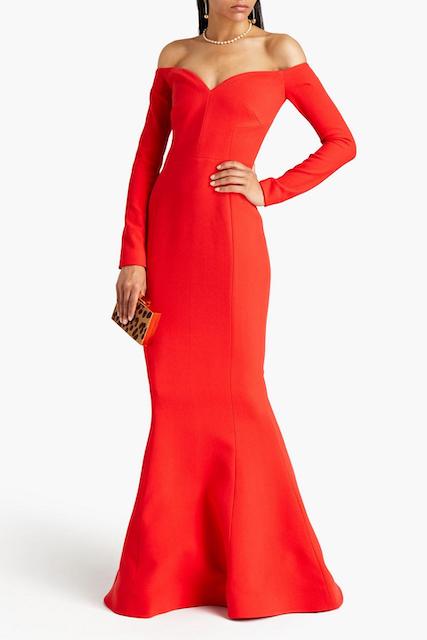 While there are many iconic fashion moments in Pretty Woman (1990), this beautiful off the shoulder evening gown worn by Julia Roberts perfectly captures her transformation in the movie. Paired with a red lip, this gown is romantic, classic and elegant. The combination of a sweetheart neckline and bardot collar guaranteed an eye-catching entrance.
Rent: Our bold red Rebecca Vallace gown with the perfect hourglass silhouette.
Kate Hudson's Yellow Dress in How to Lose a Guy in 10 Days (2003)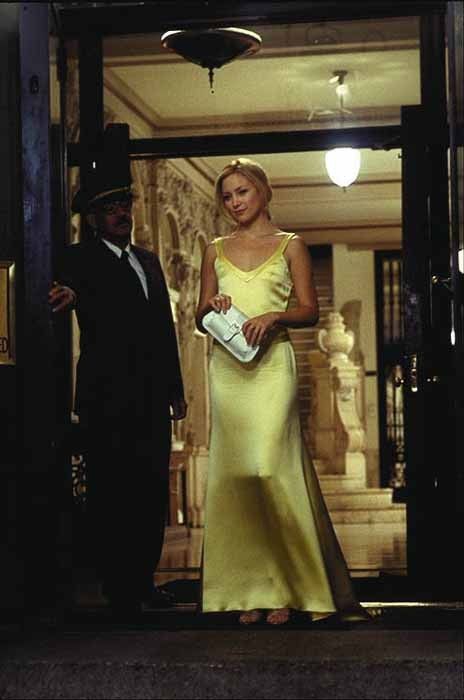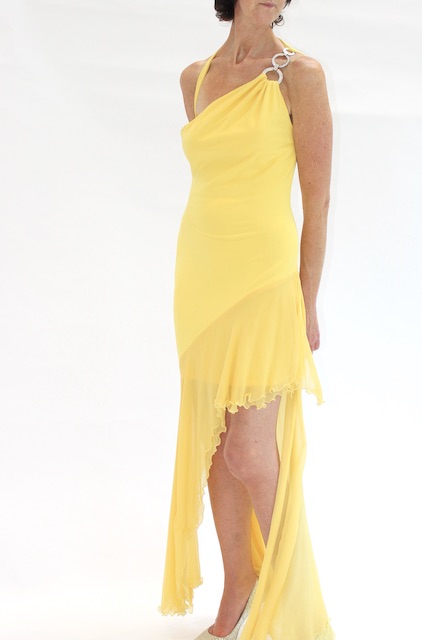 This beautiful Carolina Herrera dress worn by Kate Hudson in How To Lose a Guy in 10 Days (2003) reflects the 'Leading Lady' style perfectly. Its bright colour and light silky fabric flowed on screen and worked to glue viewers to the screen. This dress is fashionable and helps her character to stand out from the crowd.
Rent: Our fresh and youthful, Nicole Bakti yellow summer dress.
Keira Knightly's Green Dress in Atonement (2007)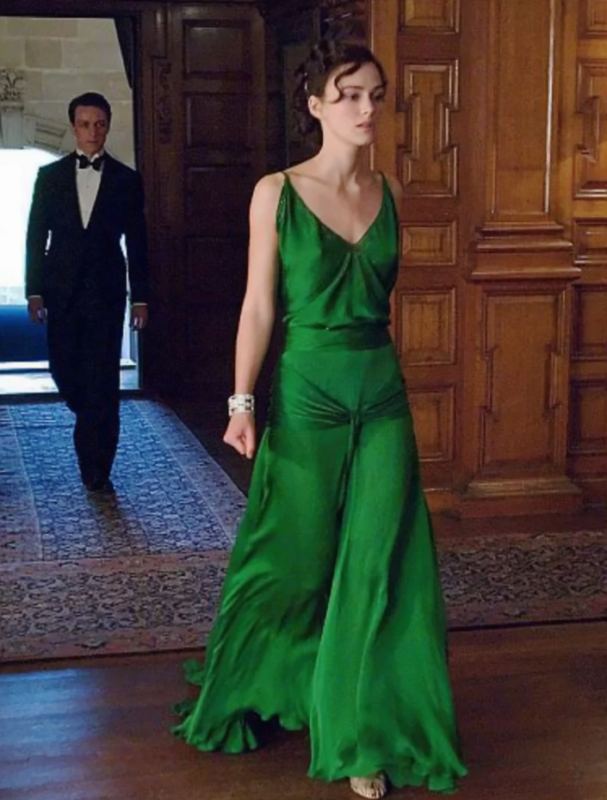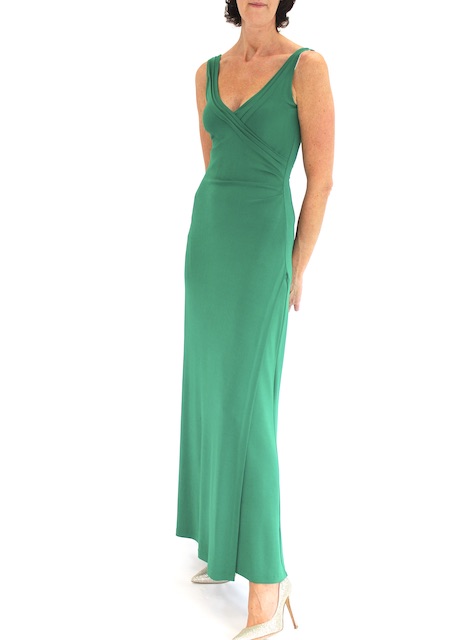 Keira Knightly's stunning green dress in Atonement (2007) is a beautiful example of a delicate, eye-catching leading lady gown. Worn in a pivotal scene of the movie, this dress perfectly portrays the drama and romance in Atonement and commands the attention of viewers.
Rent: Our cut-to-perfection, Louise Kenndy dress in emerald green dress.
Anne Hathaway's Ball Gown in The Princess Diaries (2001)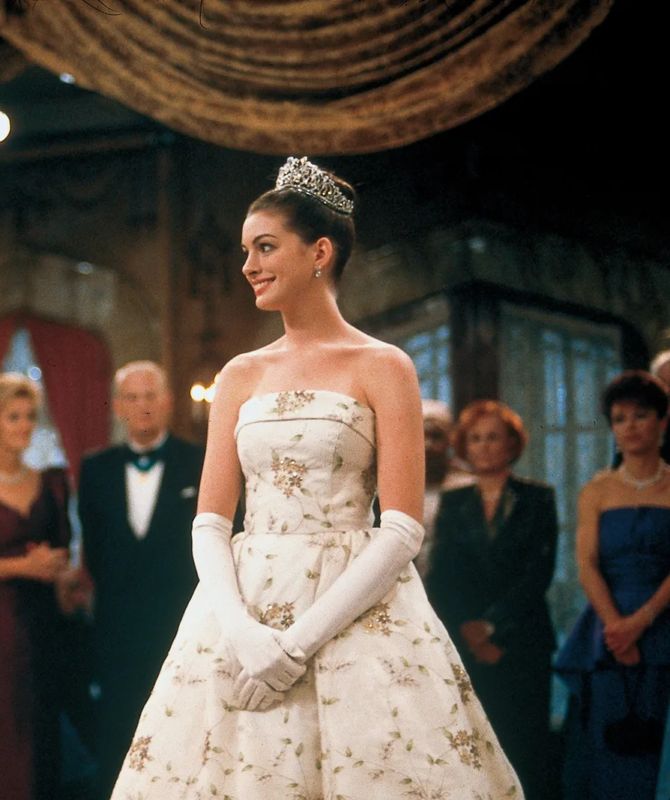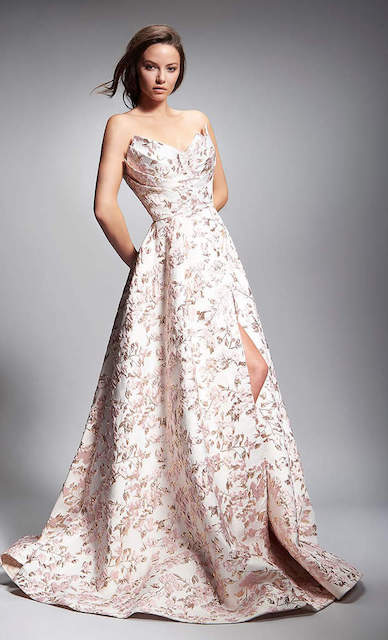 A dress to remember, Anne Hathaway's graceful ball gown in The Princess Diaries (2001) was radiant and embodied class. Its floral print on a white fabric helped her character Mia to light up the room and show she was a lady confident enough to step into her new role as the Princess of Genovia.
Rent: Our Nicole Bakti ball gown. Exclusive to Designer Room, this dress has been tailored to fit your body and portray the perfect amount of elegance and sophistication.
If you're ready to discover a perfectly fabulous dress 
that will help you light up the room and make an entrance to remember at your next event, browse our collection of designer brand dresses. Whether you're looking for a cocktail, evening or blacktie appropriate dress, our collection has options to hire for many occasions. We know that it can be hard to pick a dress without trying it on so we've made it easy for you to visit our showroom in Dublin to try on the dresses in our collection and find what makes you feel like the leading lady you are!
References and Research
https://www.harpersbazaar.com/culture/film-tv/g32447915/best-movie-dresses/
https://www.harpersbazaar.com/celebrity/red-carpet-dresses/a20271839/kim-kardashian-west-met-gala-2018/
https://www.voguehk.com/en/article/fashion/audrey-hepburn-givenchy-little-black-dress-breakfast-at-tiffanys/
https://www.vogue.fr/fashion-culture/article/the-secrets-behind-julia-roberts-red-dress-in-pretty-woman
https://www.vogue.fr/fashion-culture/article/the-story-behind-keira-knightleys-green-dress-in-atonement